The Jessica Bethell Charitable Foundation was set up in 2012 following the tragic death due to meningitis of Jessica Bethell, the charismatic, much-loved daughter of James and Sally Bethell of Middleham. The mission of the Foundation is to raise funds and donations towards worthy causes in the local area of the Racing Town of Middleham, North Yorkshire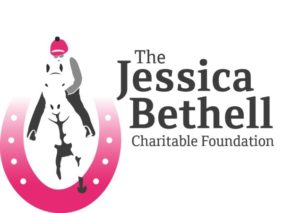 In 2016, Her Royal Highness, the Princess Royal, attended the Foundations dinner with 240 other distinguished guests. After dinner the Princess Royal delivered a heartfelt speech detailing the aims of the Foundation and her involvement with Racing Welfare and also her experience regarding Meningitis.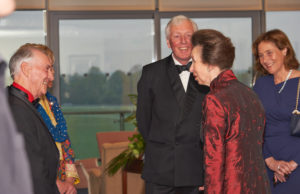 The Foundation aims to work alongside Racing Welfare to purchase and equip a house in Middleham for the use of all members of the racing fraternity from jockeys to stable lads and lasses to racing secretaries and grooms, in fact any one of the 200 or more who work in the industry in the village and the surrounding area. As Middleham has no facilities for young people in the racing community, the Foundation is working alongside Racing Welfare to purchase and establish a centre in Jessica's name which will offer social interaction, IT, a gym, physio and much needed accommodation. The project will work closely with Racing Welfare who will deliver their services from the Centre and also Jack Berry MBE by offering a local outreach support for stable staff that have undergone rehabilitation at the recently opened Jack Berry House.
The Foundation is holding its popular Dinner again as follows;-
Tuesday 16th May 2017
York Racecourse
(Eve of the Dante Festival)
This wonderful venue has again been kindly donated by York Racecourse. We would like to make this a special event to raise funds with the usual live and silent auctions taking place, again hosted by Matt Chapman.
If you would like to reserve tickets or indeed reserve a table, please contact Berni Parr asap on jessicabethellfoundation@gmail.com  as this event has been a sell out in the last two years. Tickets cost £100.
Please see website for more details.